Welcome to the Greyson Chance Wiki
The Greyson Chance Wiki
is a fan site full of information covering all possible aspect of Greyson Chance's career. This wiki is made for the fans by the fan which means every visitor is free to edit and add what they know to the pages of this wiki.
About Greyson Chance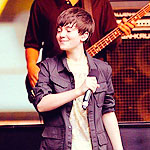 Greyson Michael Chance (born August 16, 1997) is an American singer, songwriter, pianist whose April 2010 performance of Lady Gaga's "Paparazzi" at a sixth-grade music festival became a hit on YouTube, gaining over 54 million views as of March 25, 2015. Two of his original compositions, "Stars" and "Broken Hearts", gained over 5 and 7 million views respectively on his YouTube channel. His début single, "Waiting Outside the Lines, was released in October 2010. Chance's début album, Hold On 'til the Night, was released on August 2, 2011.



Featured song
Waiting outside the lines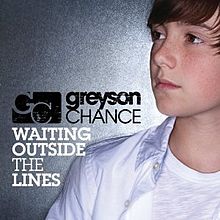 "Waiting Outside the Lines" is the debut single of American pop rock singer Greyson Chance. The song was written by Aaron Michael Cox and produced by Da Internz and Ron Fair. It was released exclusively to iTunes on October 26, 2010. The CD single was later released on December 14, 2010 under eleveneleven, Maverick Records, and Geffen Records . It also contained a studio version of cover hits from Lady Gaga and Augustana. The official remix features vocals from Filipina pop and R&B singer Charice.
The song's accompanying music video was directed by Sanaa Hamri.
Did you know...
...that Greyson covered Lady Gaga's "Paparazzi?
...that Greyson is signed with Eleveneleven Records?
...that Greyson visited the Philippines three times?
...that Greyson has two older siblings?
...that Greyson was the opening act for the Dancing Crazy tour?
...that Greyson has a music video for his song, Unfriend You?
...that Greyson has an EP, Truth Be Told?
Community content is available under
CC-BY-SA
unless otherwise noted.